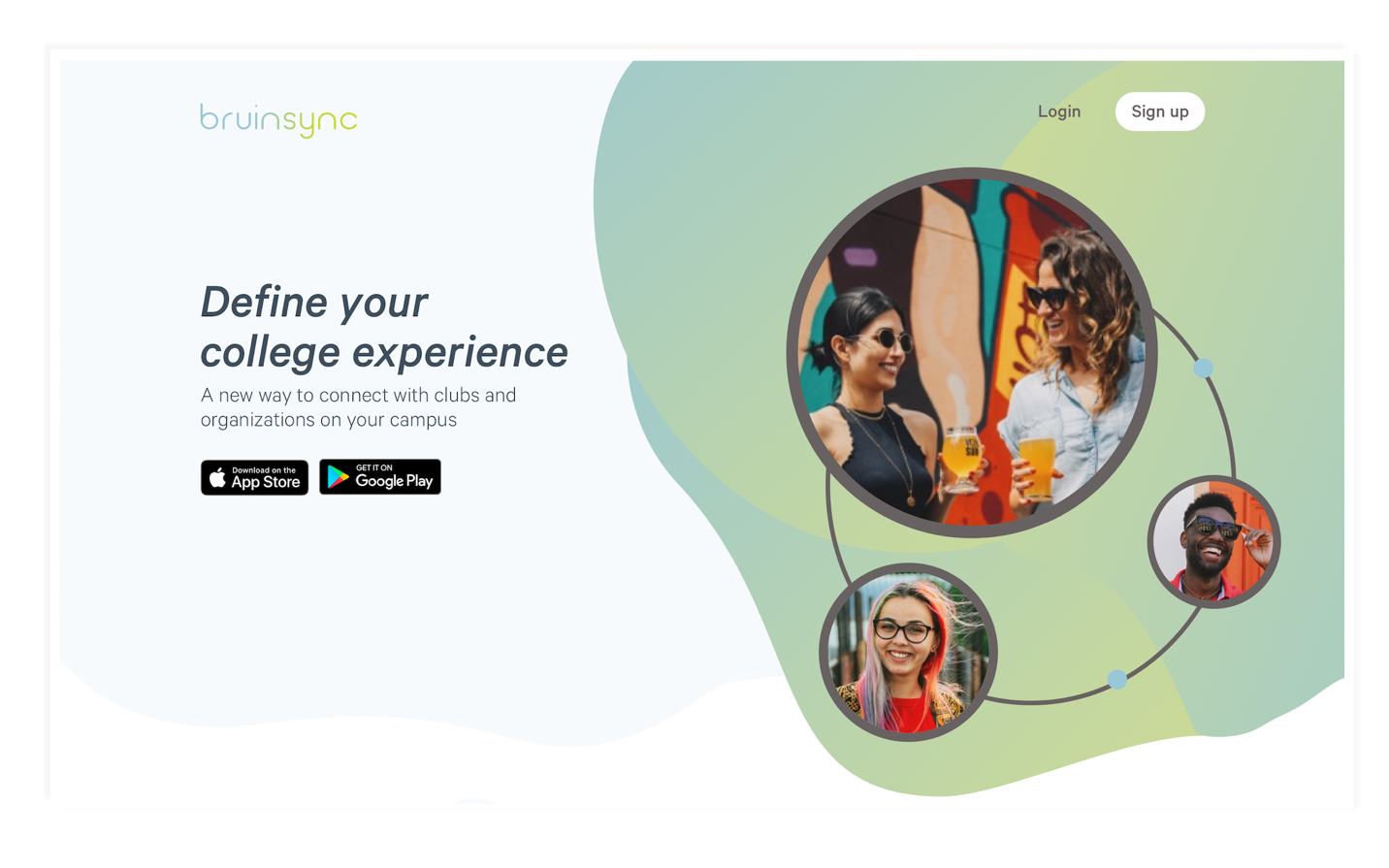 Task

: BruinSync is a mobile app concept that provides a platform for students to join clubs and organizations on their university campus. As a design challenge, I decided to create a mock landing page to drive conversions. Read the full UX case study here
Timeline
:
 48hr design sprint 
Tools:
 Sketch, Invision, Adobe Illustrator
Skills:
Research, Sketching, UX writing, Illustration, UI design
1. Have a clear conversion goal – drive app installs.
2. Making sure every element of the page supported this conversion goal. 
3. Create an interactive and easy-to-follow layout to convey product features.
4. Provide social proof in the form of testimonials.
My goal was to create a landing page that aligned with the latest design trends while focusing on hitting business goals (getting more people on the platform). I chose to use common design elements which would be easier to create in the development stage. Further, I aimed to present the product in a manner through which the visitor could get necessary information quickly and easily. 
The Hero Section
- a general idea of the application with a call-to-action element. This section was aimed to capture the user's attention, convey the general idea of the application, and create positive feelings about the product. Additionally, it featured buttons through which visitors could instantly download the application. Because this section is the first impression of the product, it needed to be informative, concise and focused on the conversion goal.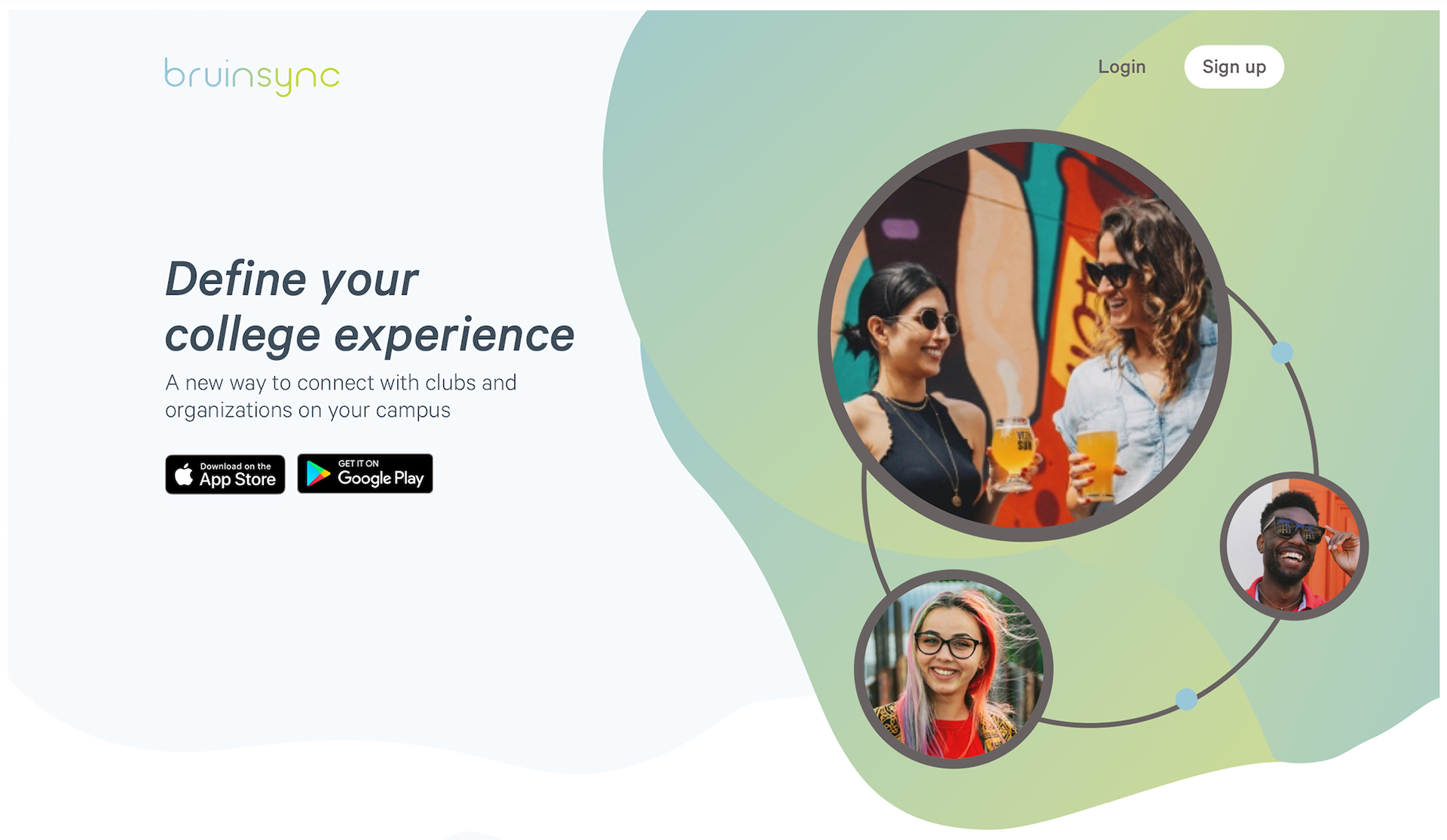 The 3-Feature Section
focused on the description of key product features. I used the preliminary research (read the case study here) to identify the key pain points for the chosen target audience. 

Next, through
testimonies
, I hoped to convey social acceptance and approval of the product. As students were the target demographic, I used testimonials of freshman, transfers and non-traditional student users.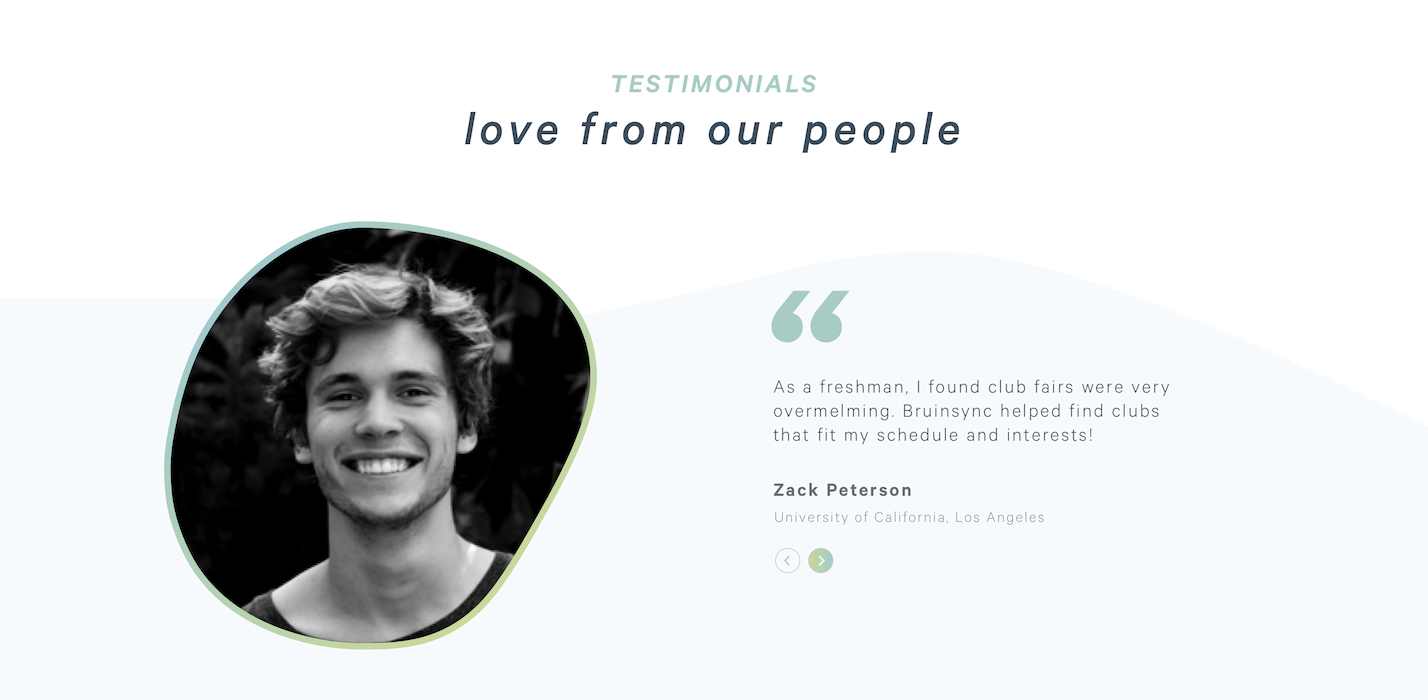 Before reintroducing the CTA, I continued to build product credibility through the
featured-in section.
Closely followed by the buttons to instantly download the application.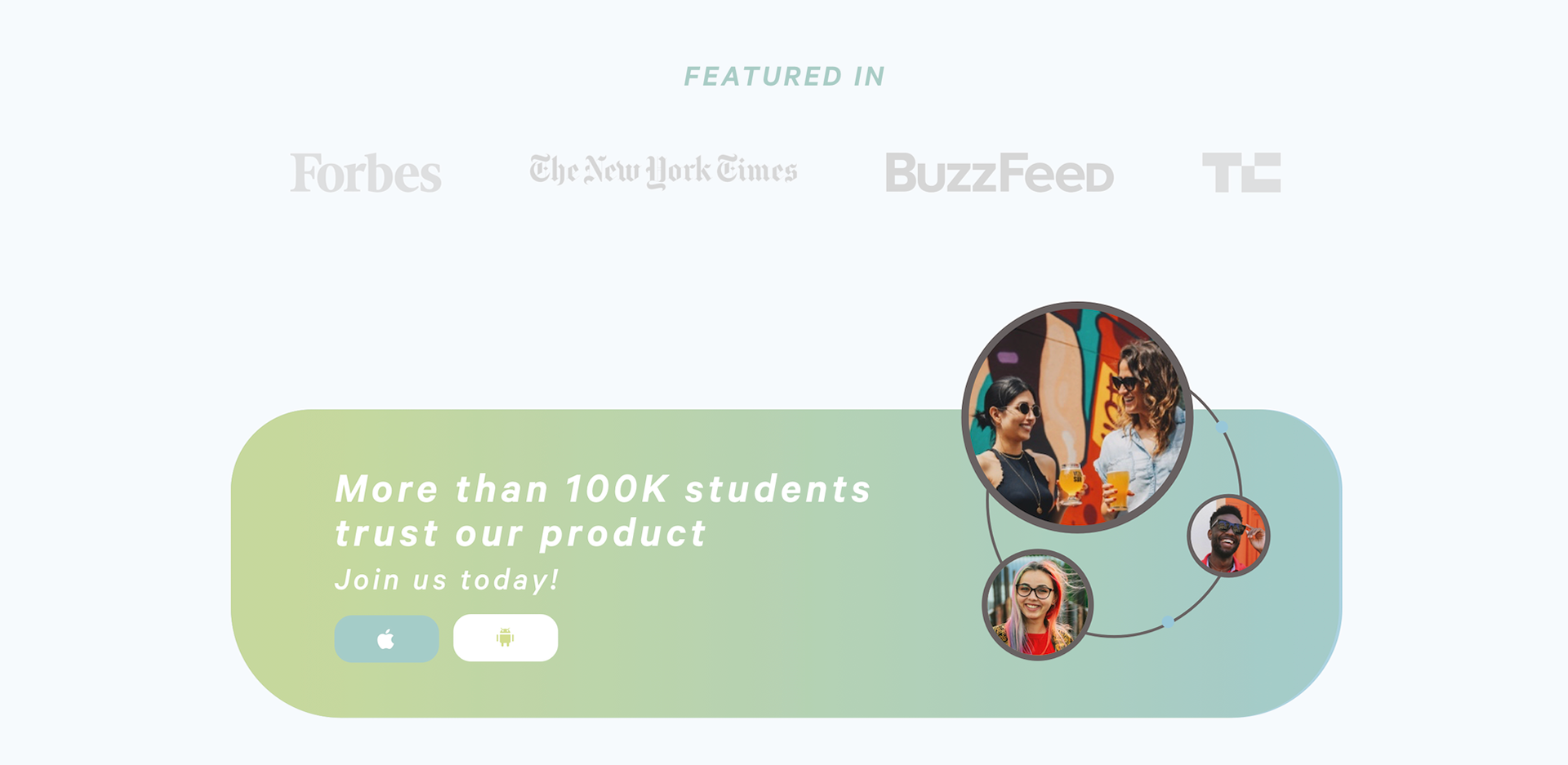 At this point, the landing page is far from complete, since, in the case of a real project, this would be the starting point to develop and launch the page to measure the reactions and interactions of the users. 
Then use the numbers to further improve and optimize the design.
Scroll through page the below!