Branding, Visual Storytelling, Copy Editing, Information Hierarchy, UX Diagramming 

 - Adobe Illustrator & Sketch 
Cloud Conference is a virtual broadcasting platform. They offer their clients a fully customizable microsite designed to give their participants an interactive virtual event experience.
I was tasked with redesigning their sales deck. While they wanted the keep the original look and feel of the deck, they wanted to seamlessly integrate the user experience of the platform. I was given assets which included—copy, font and color styles.
See the original vs. final deck below: 
​​​​​​​
I split the presentation into three main components —the introduction of the company, explaining the user experience, and highlighting the key features. For each component I put myself into a potential client's shoes to see where the visuals and/or content needed to be more streamlined.  
I. Introduction of the company
There was an inadequate amount of information on who Cloud Conference was and what they offered. I added slides to give their clients more background on the product. 
As the client wanted to keep the opening slide and background assets familiar, I kept the old-school broadcasting feel and reintroduced it a in darker color palette to make the content easier to read. 
​​​​​​​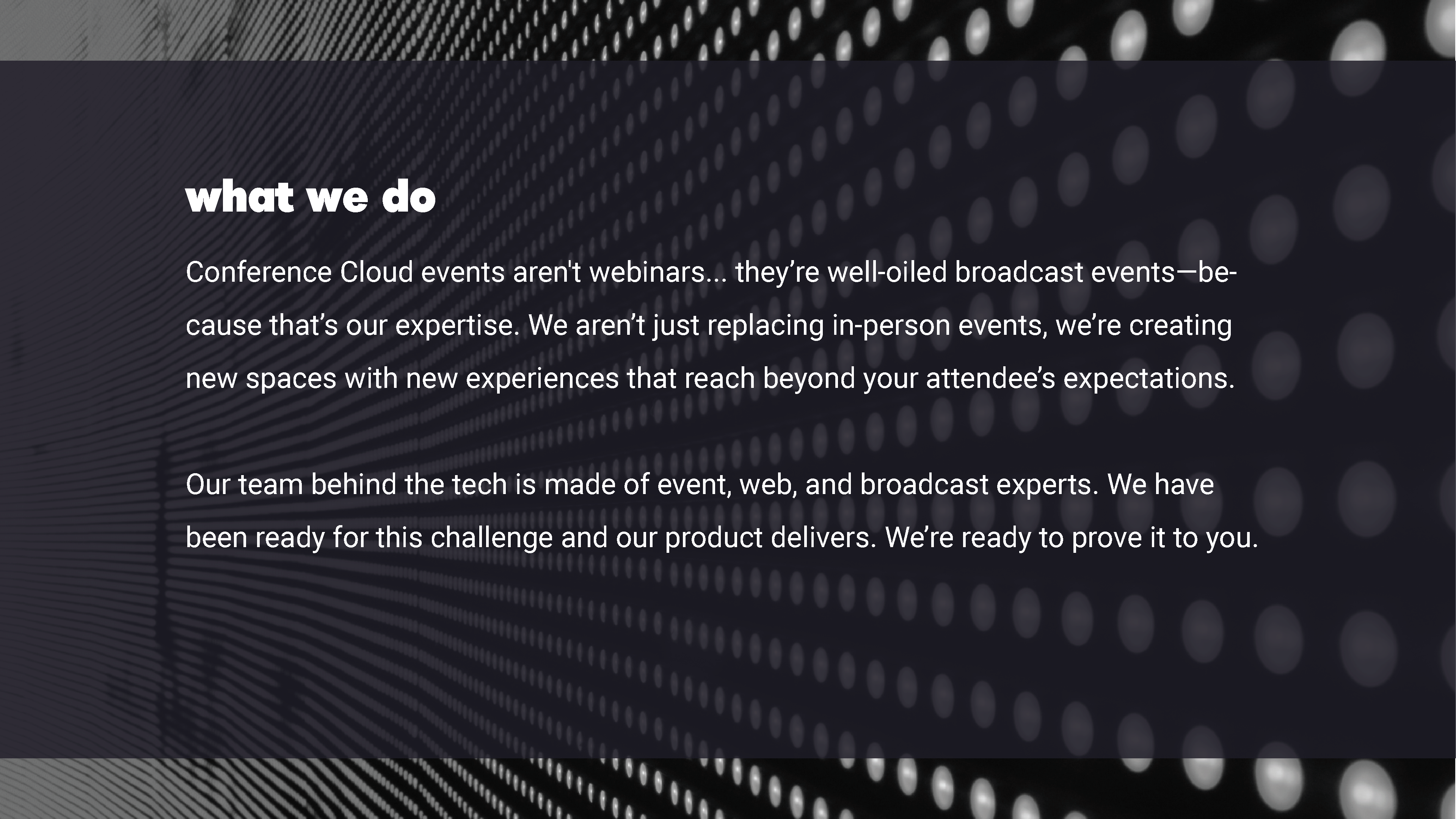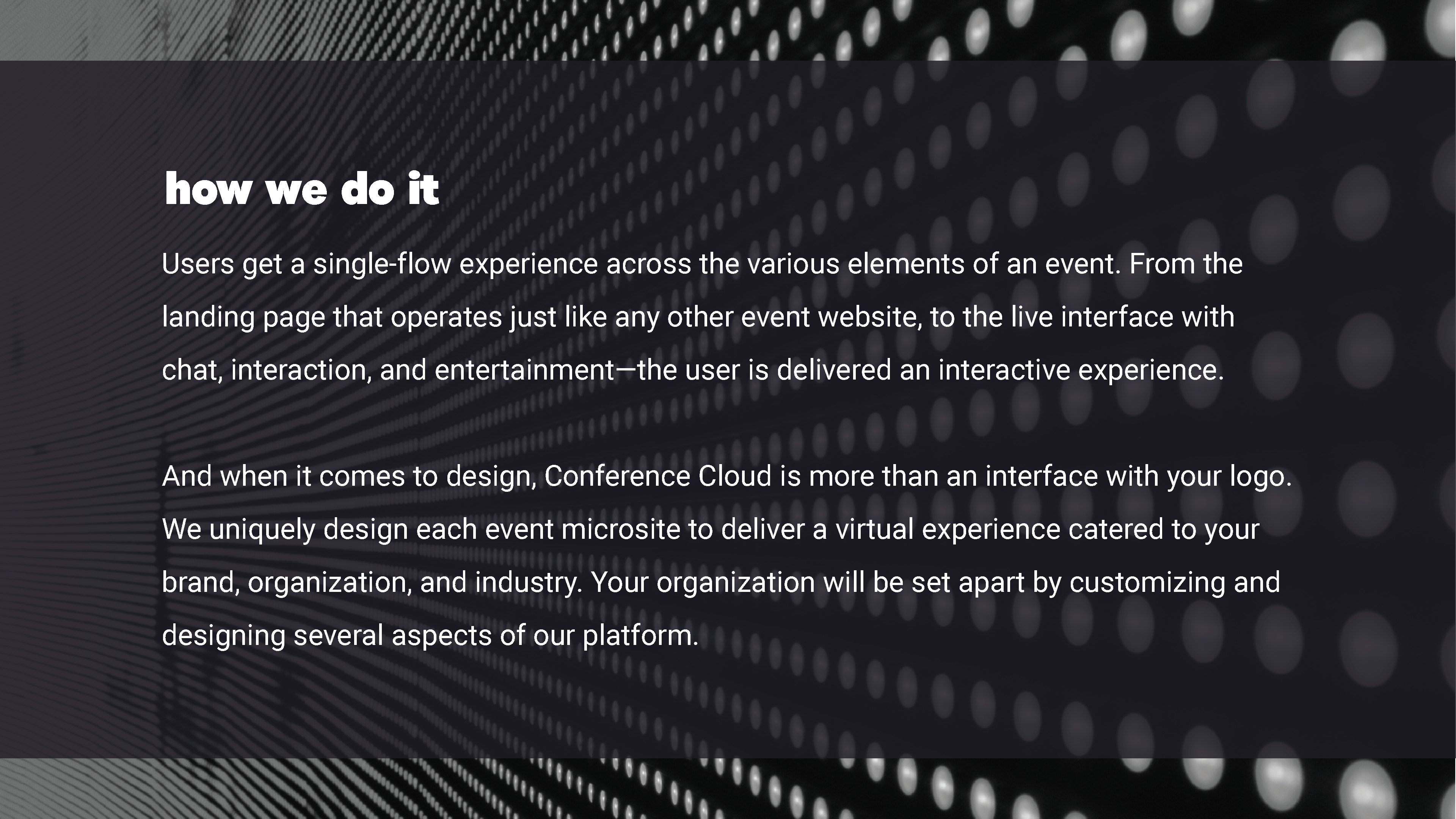 II. EXPLAINING THE USER EXPERIENCE
The original presentation pivoted abruptly to the explanation of the product after the introduction. As a user, it was unclear that Cloud Conference was the technology and Meta Conference was the mock client.
I introduced a slide before diving into the UX of the platform. I wanted to create a flow to the slides, to take the user on a tour of the product and give them a glimpse of what their brand would look like. I kept the background minimal and utilized arrows and device mockups to emphasize the usability of the platform. I wanted the slides to feel less busy and easy to follow.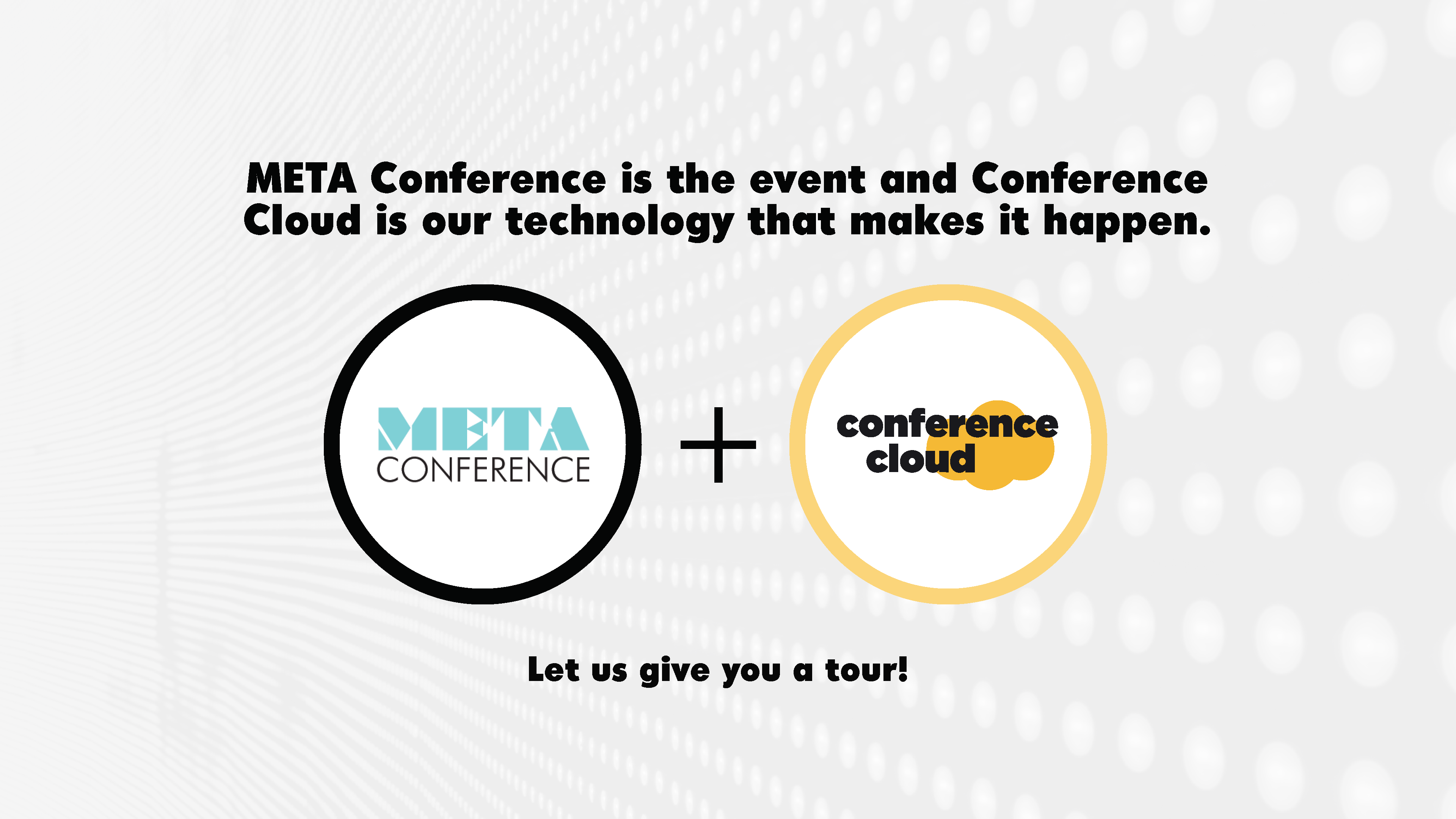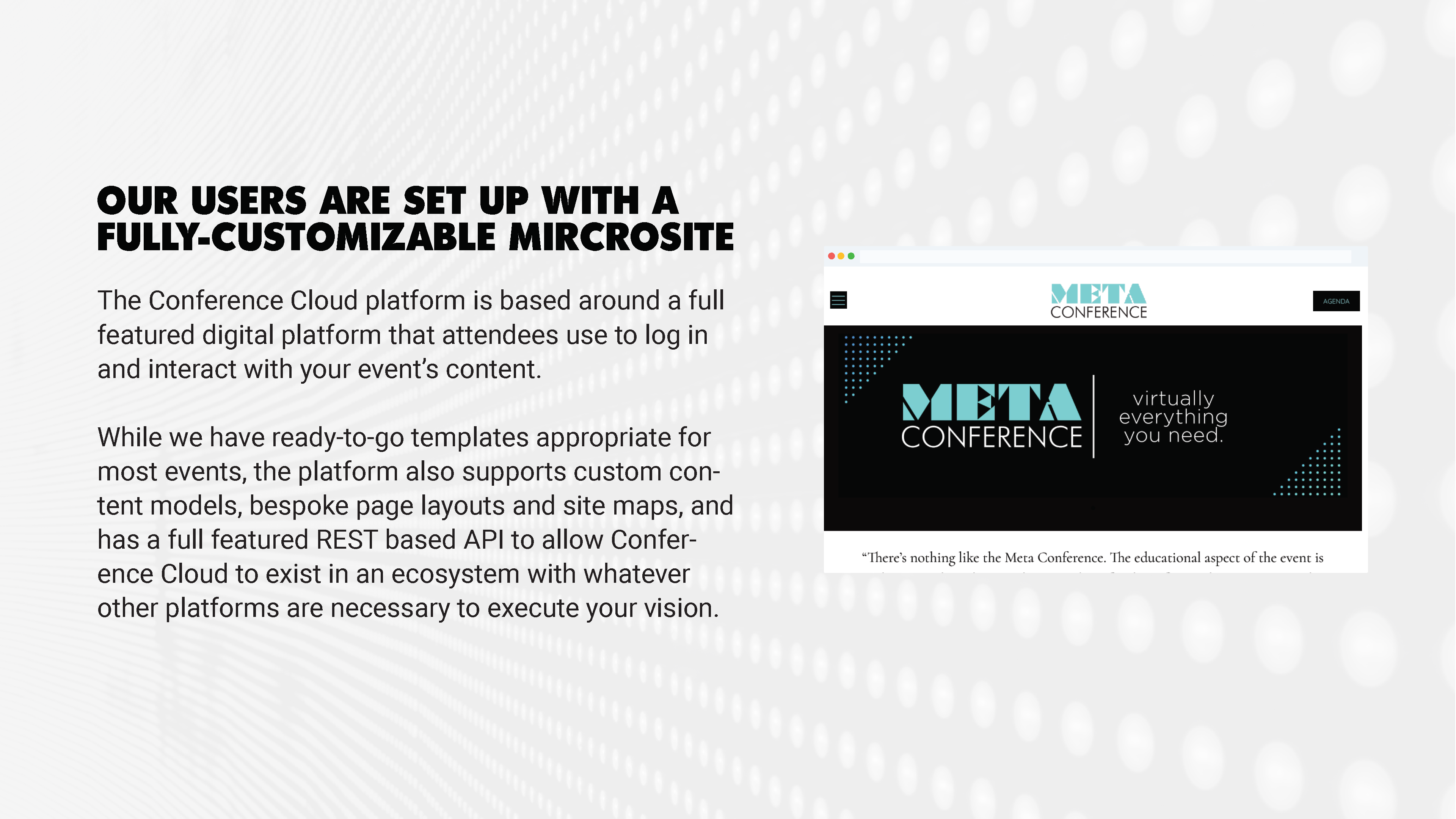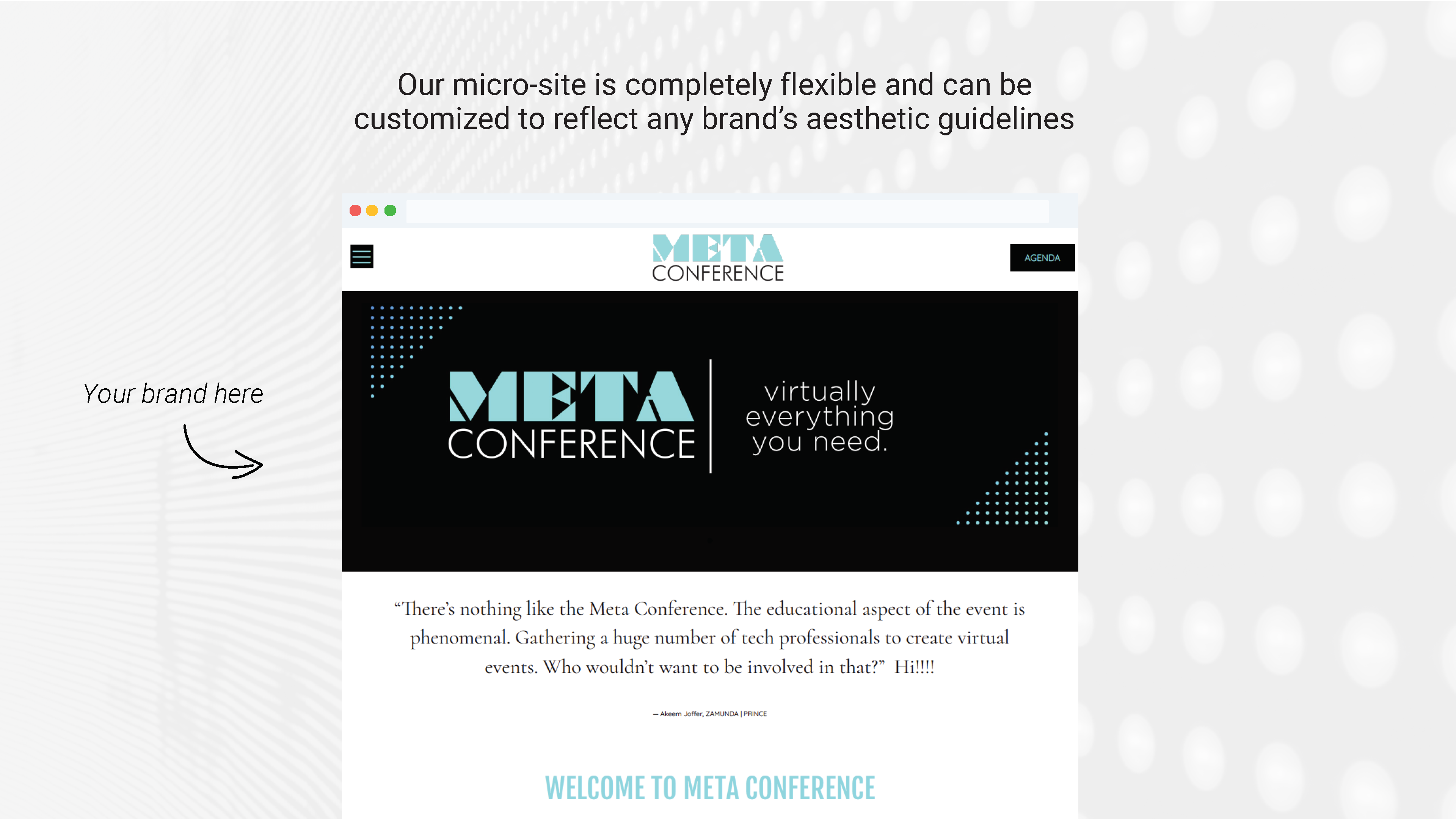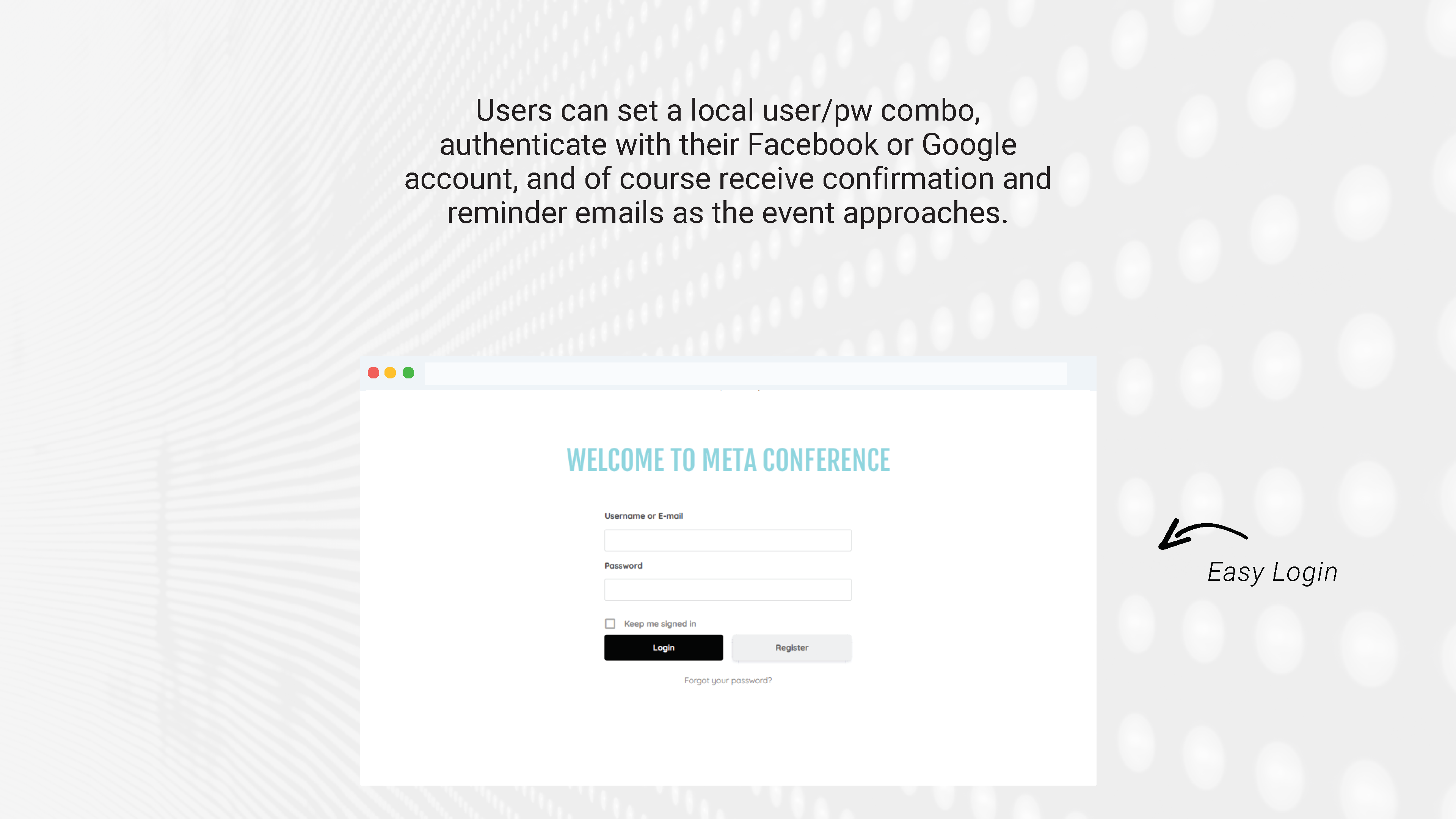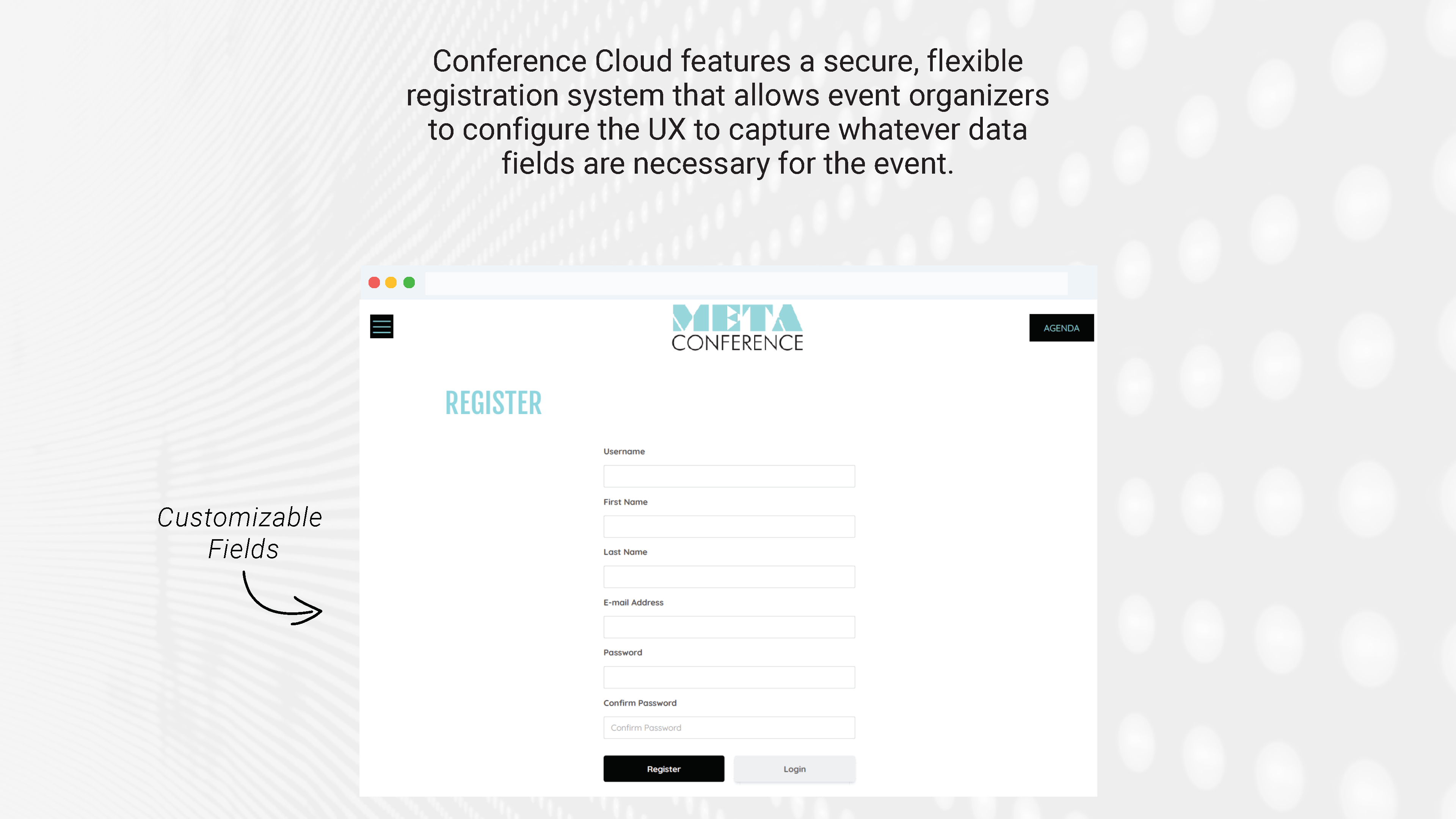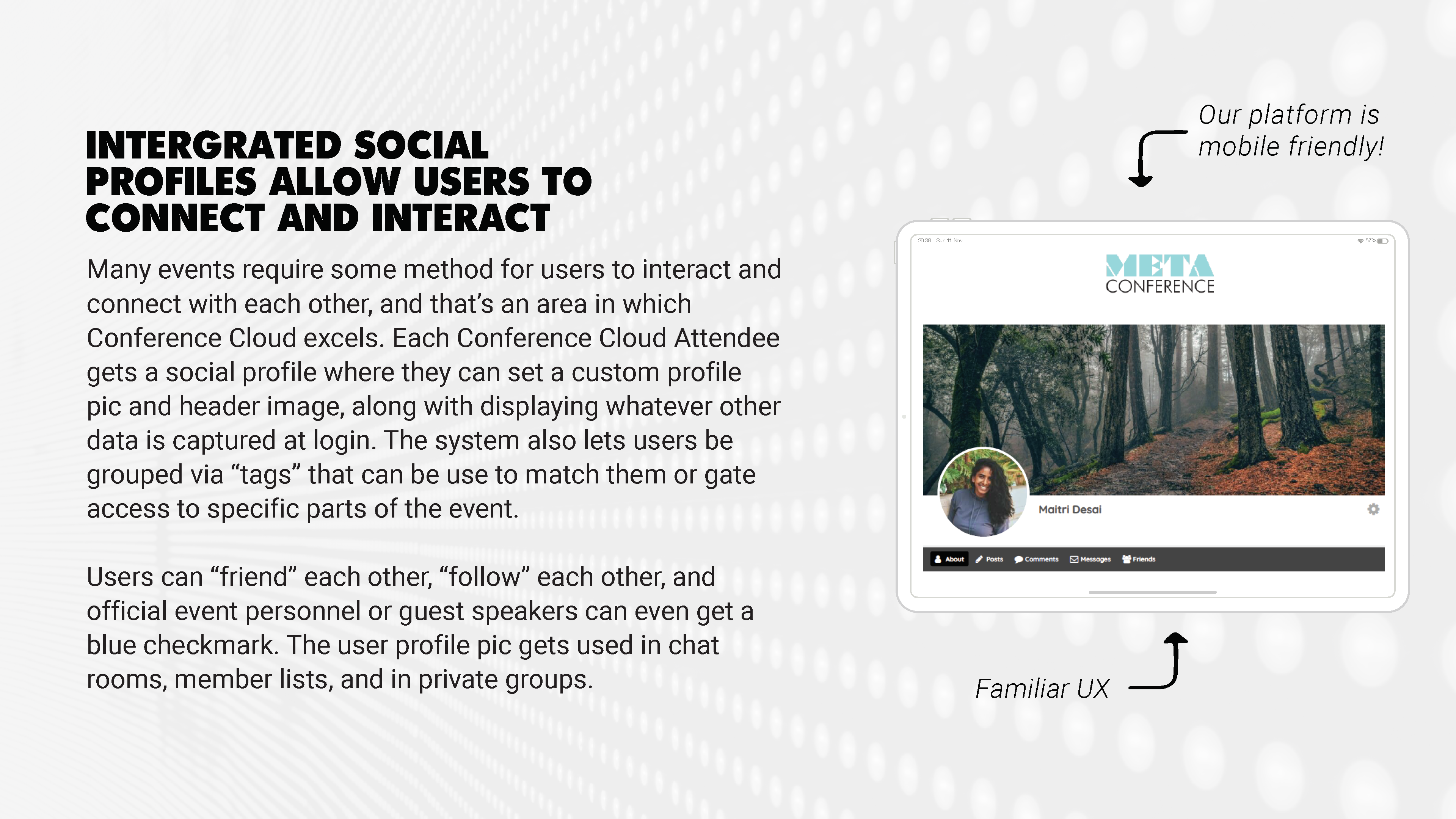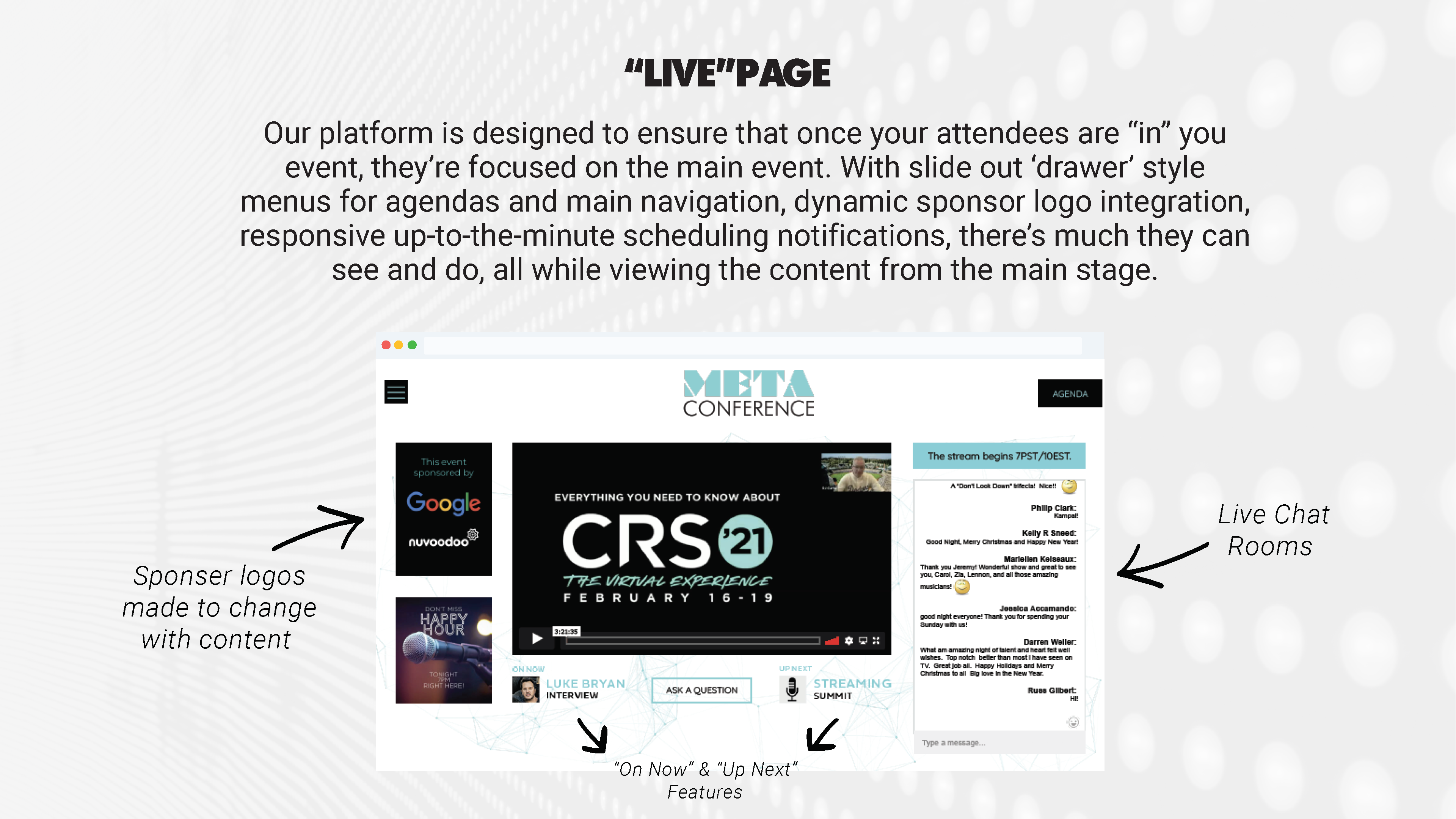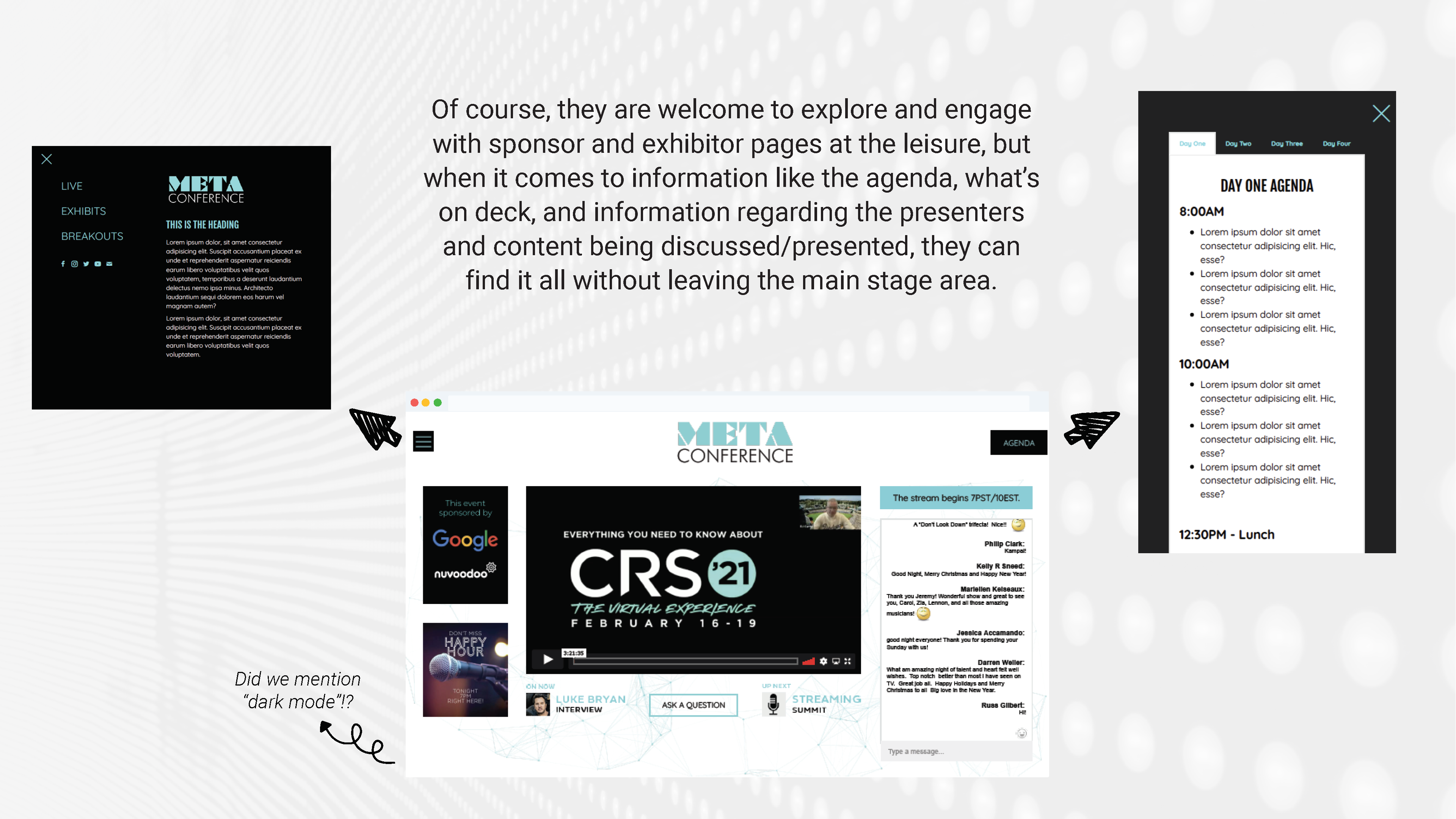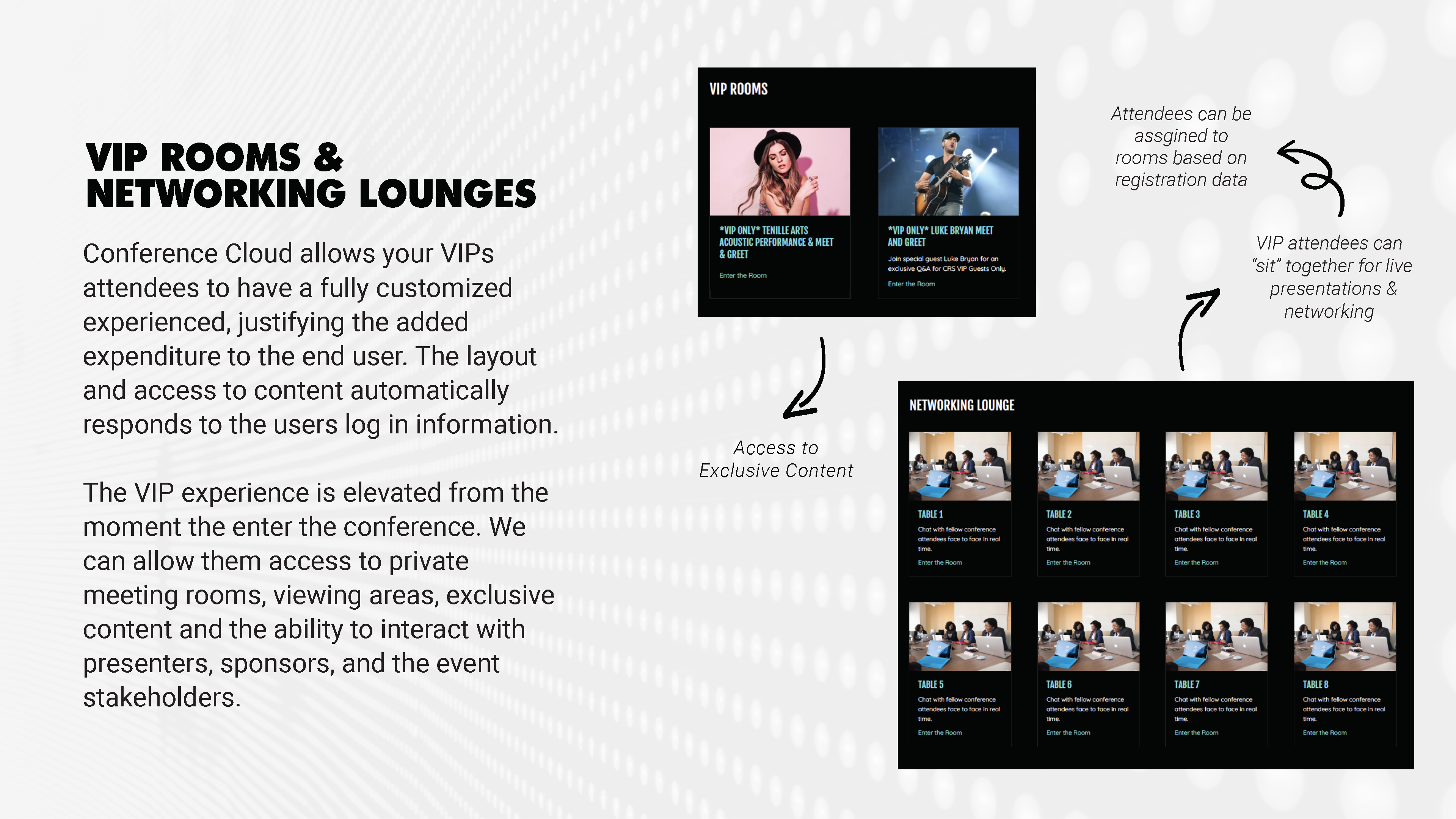 III. HIGHLIGHTING THE KEY FEATURES
I continued the dark palette from the earlier slides. I broke up the text into subheadings to reduce cognitive load. Lastly, I used graphics from past events to showcase the features.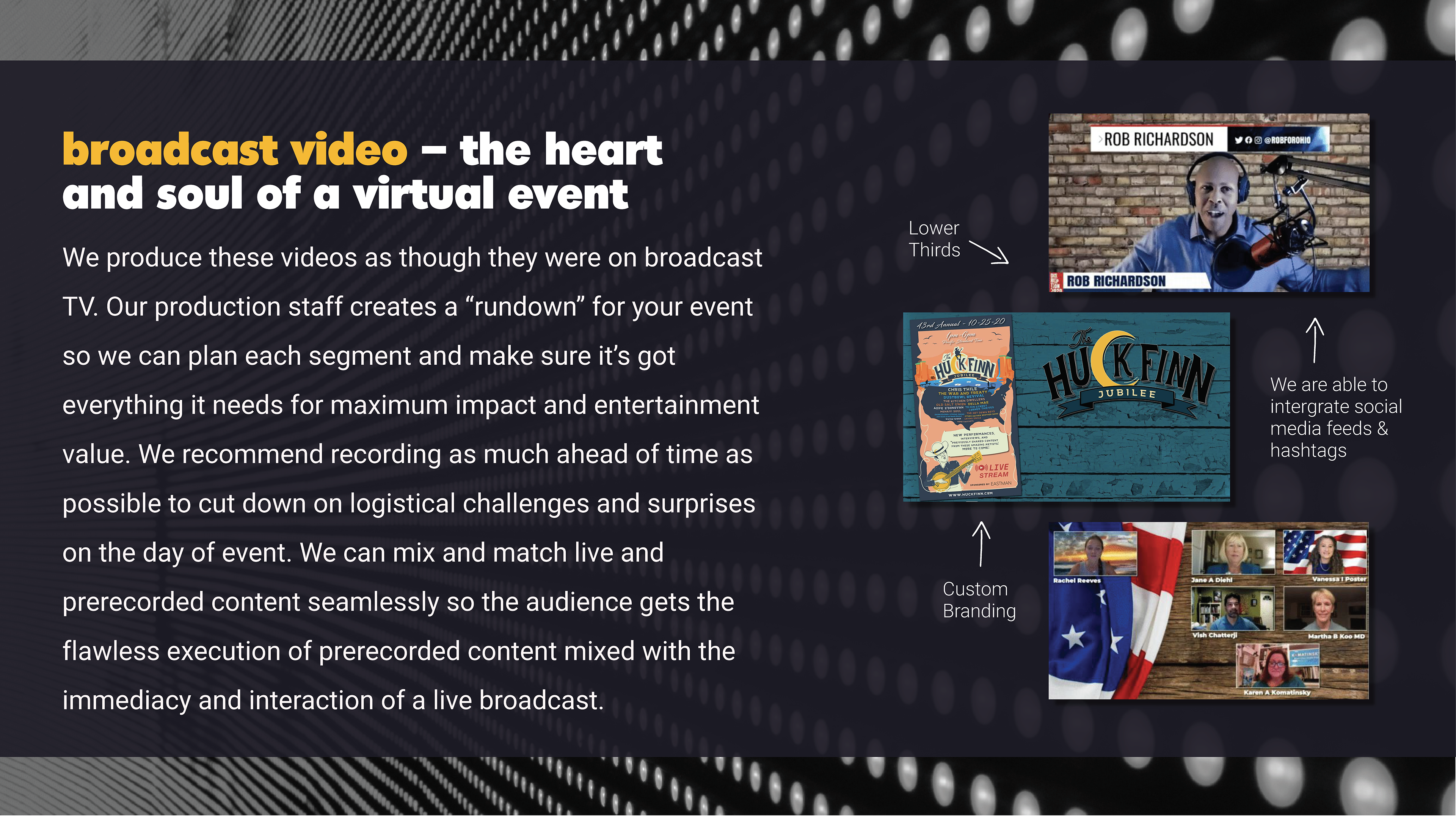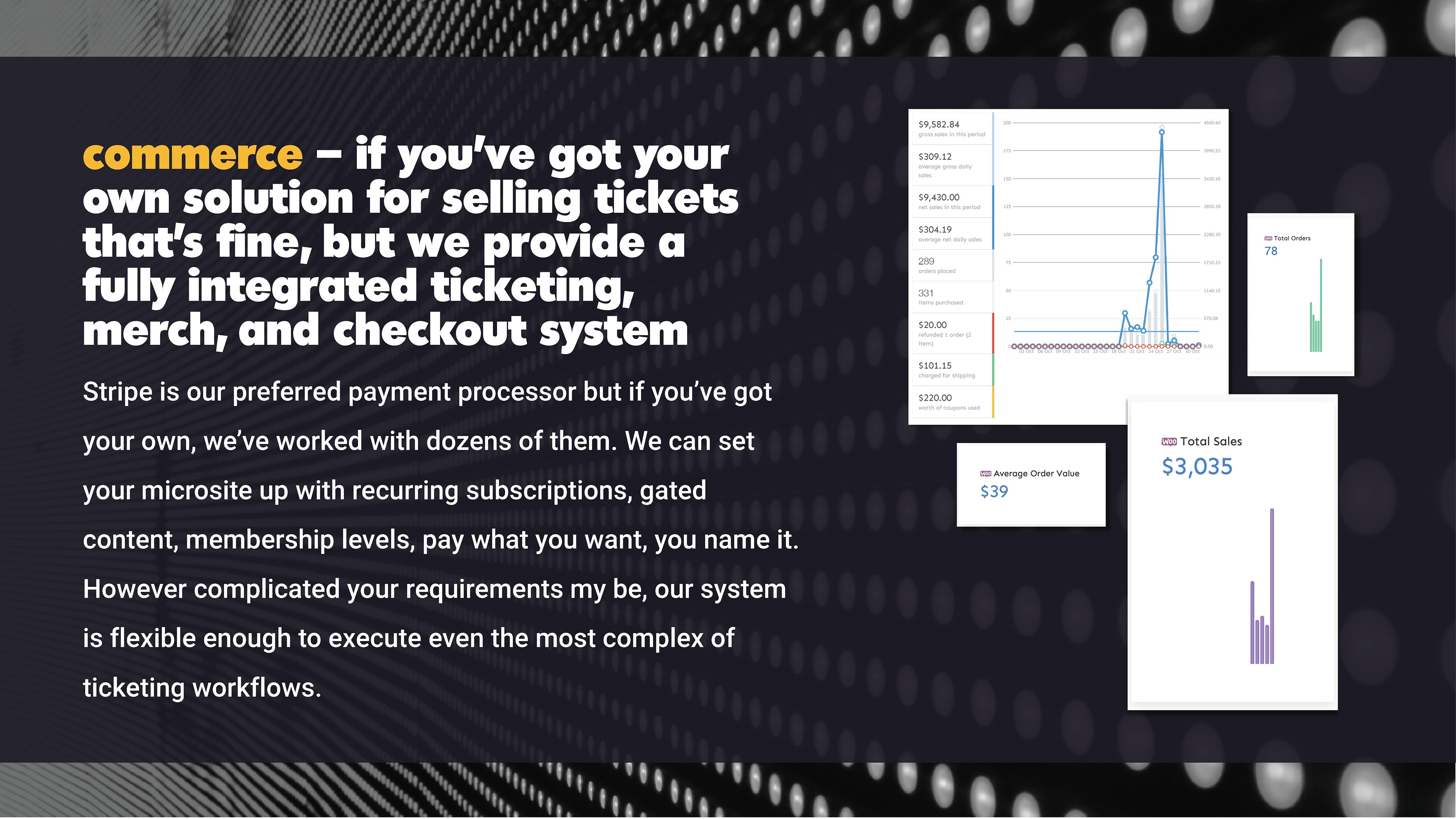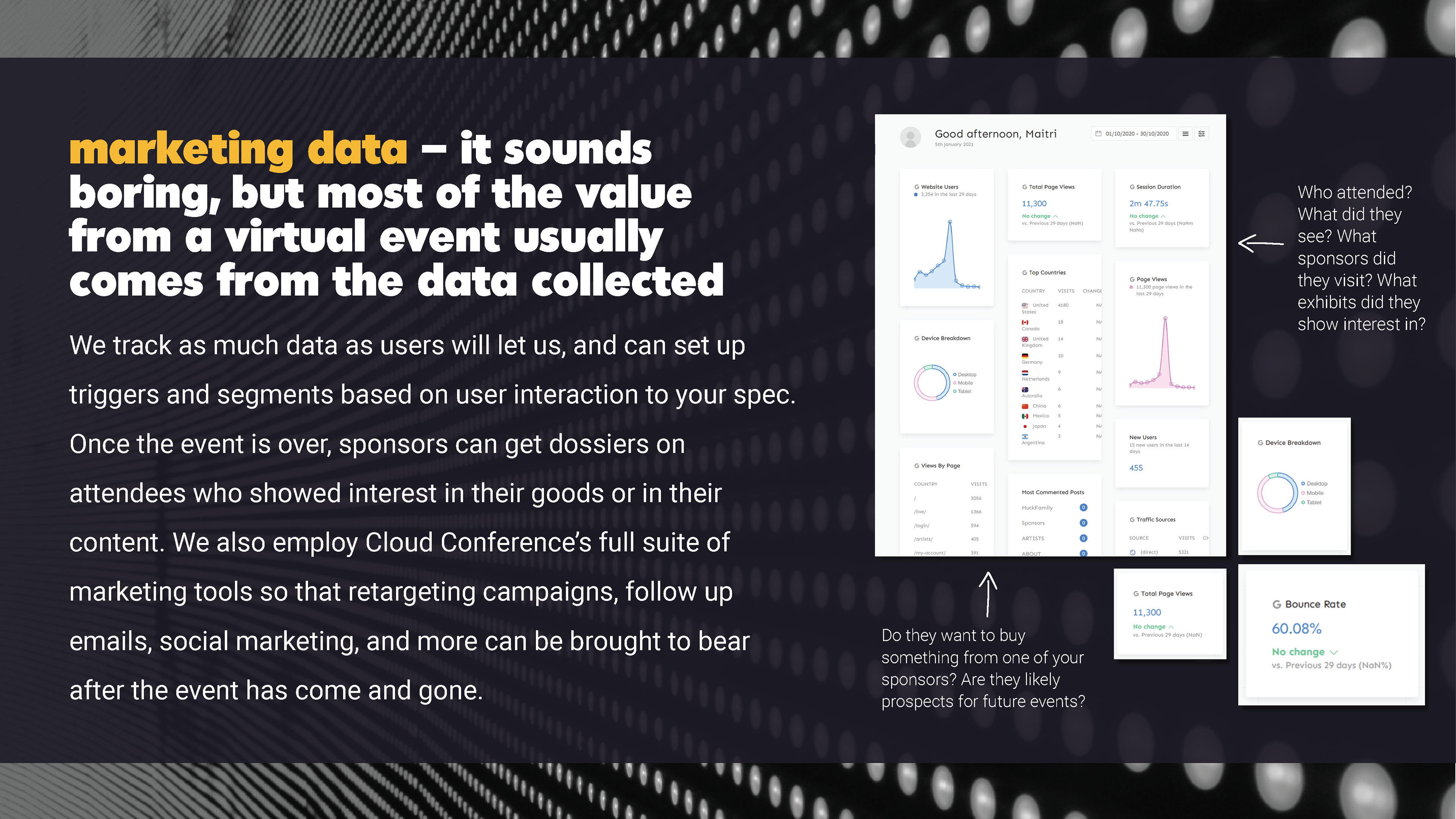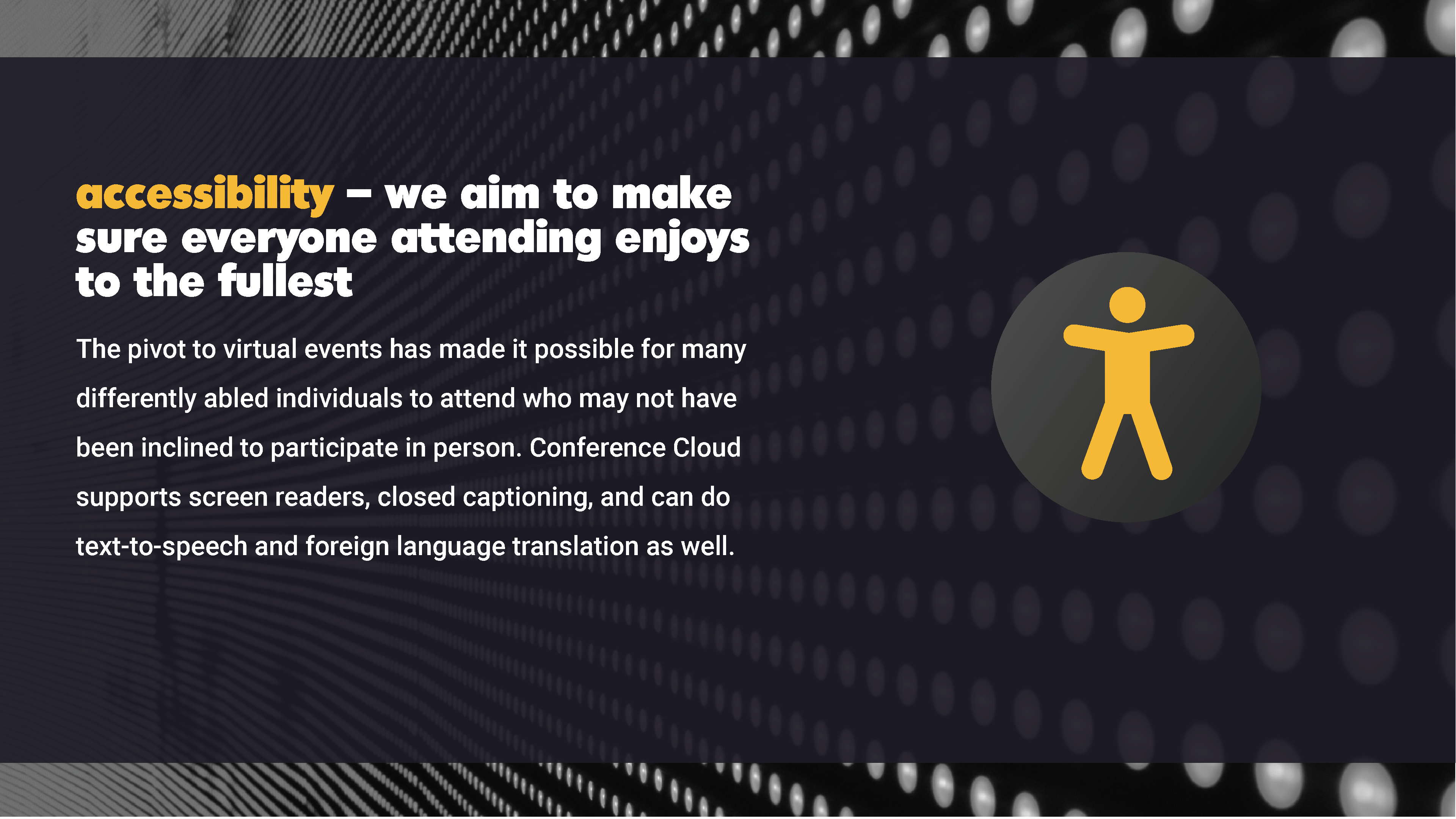 The final Cloud Conference sales deck is easy to follow and sell the functionality and usability of the product. The presentation tells a story and puts the user/client in the front seat. Take a look at the complete deck below!