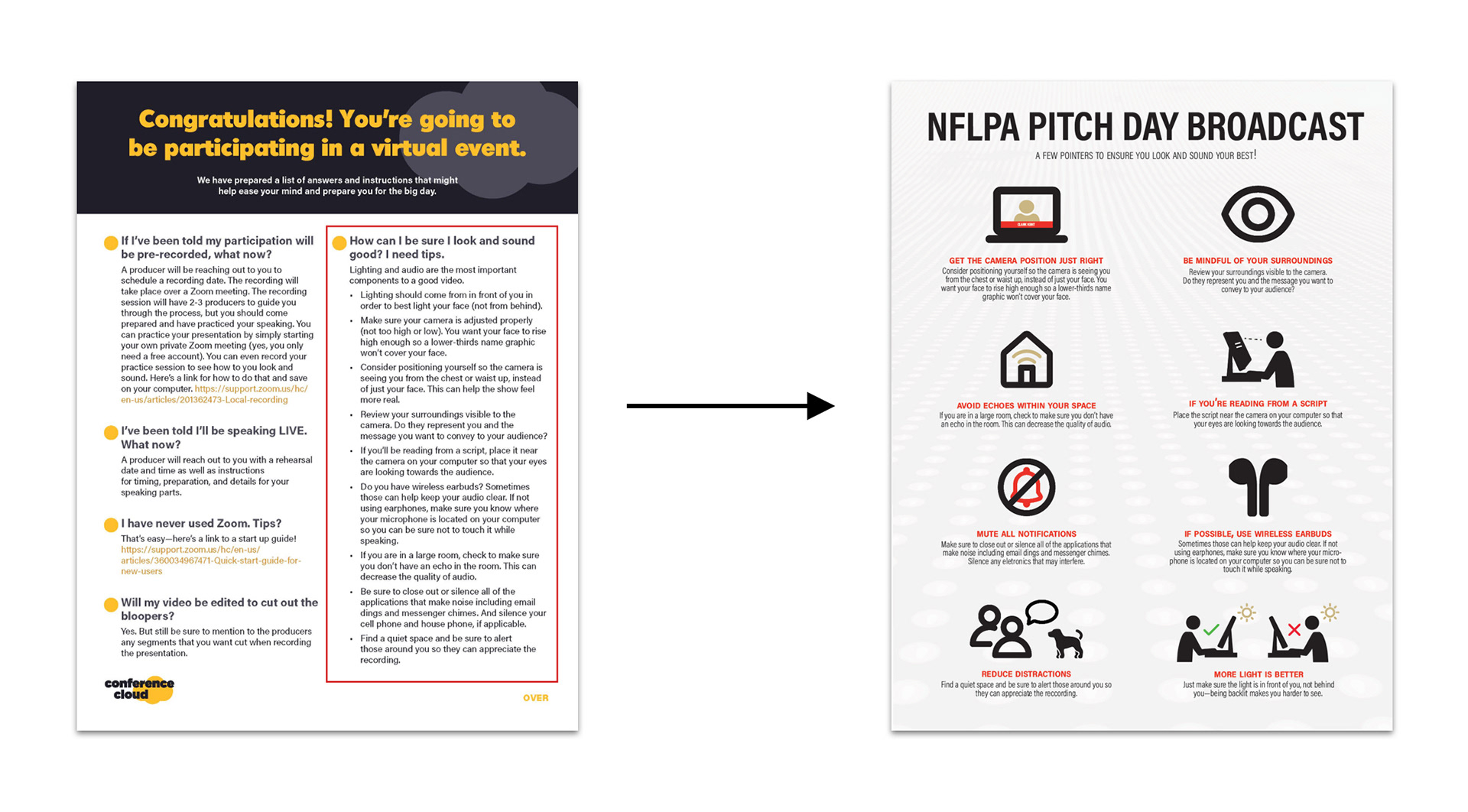 Visual Designer - 5 hours
Data Visualization, UX Writing, Iconography - Adobe Illustrator 
This year, the 6th Annual NFLPA Pitch Day was hosted virtually. It was crucial to ensure the speakers, hosts, and panelists knew how to best present themselves for the live virtual broadcast
.
​​​​​​​
NFLPA Pitch Day gives women and minority led early-stage companies a chance to present their products and business plans in front of an elite group of judges, athletes and potential investors. 
Cloud Conference—the virtual event hosting platform—wanted to create an infographic to send to all participants before the event. In the past, attendees received a bulleted list; however, this list was often overlooked and only checked when people ran into issues. 
Due to this, the infographic needed to be easily and quickly readable to ensure the event went smoothly.
My goal was to make the infographic clear, concise and easy to scan. I started by combing through the original copy to see where I could make edits to reduce cognitive overload. To make sure the user could easily scan, I broke up the text further with the use of subheadings. 
Next, I created icons and illustrations to support the text. These helped to further alleviate any confusion. Lastly, I chose colors and fonts to complement the NFLPA brand.
​​​​​​​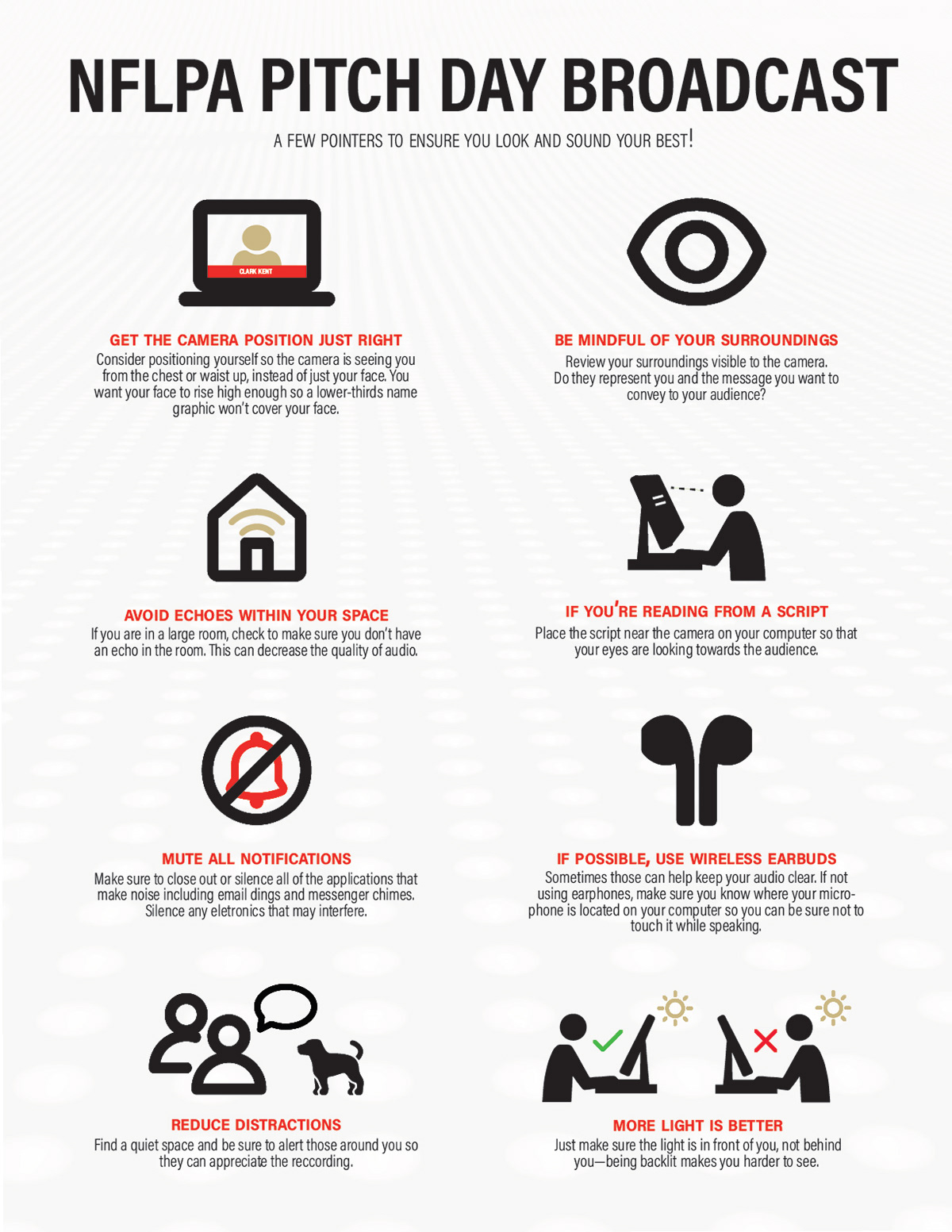 Shortly after completing the infographic, I was told NFLPA wanted to incorporate product links to show the products they recommended for participant use. 
As they wanted to include links for a ring light, microphone, and front-facing camera, I chose to keep the iconography theme going and embedded the links to keep the infographic clean.